Mail & Guardian OnlineITWeb appoints social media manager, brand ambassadorMail & Guardian OnlineIts events, such as BI Summit and IT Security Summit, provide a networking and knowledge exchange platform, addressing prevailing business technology…
Via pressoffice.mg.co.za
Feb. 29 – April 23: Contest Konnect Inc. Announces a New Social Media Website …Eworldwire (press release)Share a picture of your best vacation and win a TV and moreâ LOS ANGELES/EWORLDWIRE/March 1, 2012 — Contest Konnect Inc.
Via eworldwire.com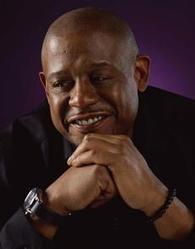 Oscar-winning actor Forest Whitaker wants to upend the traditional movie-making system — or at least give it a new twist.
Via content.usatoday.com
Social Media Engagement video by Jon Davey, Customer Experience Director at Social Media Directors. Social media engagement infographic by daughter Chloe… enjoy
There are three key components to social media engagement:
• Being found in the first place, most commonly via SEO, this requires your blog or website to have plenty of content
• Listening to what others are saying about a topic, company, product in your market, helps you stay ahead of the game
• Engaging with those that have an interest in what you have to offer is where the sales process begins… …
Social Media Directors run Social Media Training and Social Media Courses as well as delivering Social Media Workshops. Onsite training is done nationally, but the social media training courses run near London in Surrey, Berkshire and Hampshire focussing on locations such as Reading, Guildford and Bracknell.
LinkedIn training
and LinkedIn courses across the UK.